Presentation
For builders, property developers, architects, designers and marketing departments, accurate virtual photos, virtual panoramas, virtual fly-throughs, virtual tours or full architectural models of a design can be produced with CAD modelling and rendering software very early in the planning stage.
Stunning realistic impressions can be completed with furnishings, finishes and décor for a complete vision of the new home. Architectural visualisation images of your project can show light and shadows for any time of day or night. The results are so life like, many mistake our virtual photos for real photos of completed properties.
Visualise your plan from pre-determined orientations, providing 360 degree panoramic views. These offer a similar level of detail as a virtual photo, but allow you a 360 degree view of the space.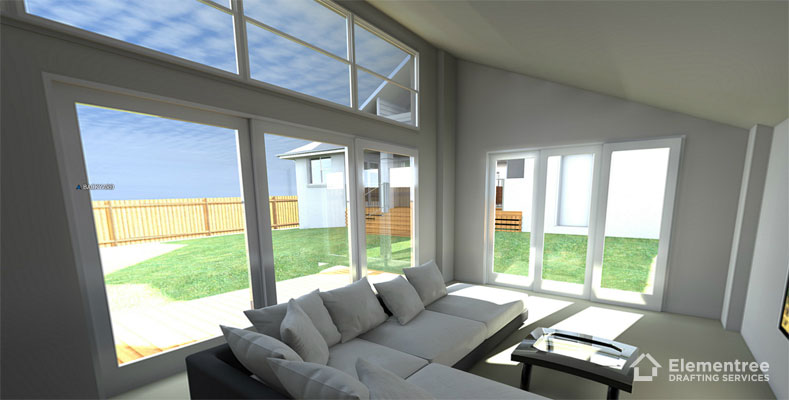 Take an animated fly-through a modelled terrain to explore the virtual building and landscape. The fly-through follows a pre-determined path. You may not be steering the flight but you'll certainly feel like you're aboard!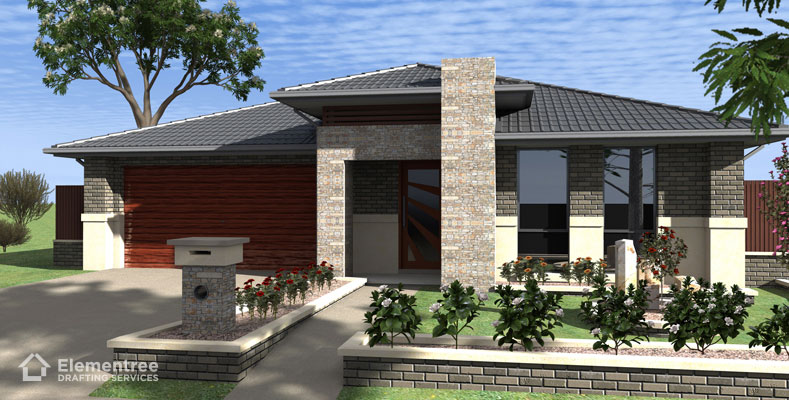 The old fashioned virtual home tour is history! With developments in 3D and virtual technology the Elementree team can create a virtual experience that allows you to explore every area of a design in graphic 3D. Explore a new home design from the inside and out. 'Walk' through the home design, controlling exactly where you 'walk' and what you want to look at. With the press of a button, you can put on our complimentary 3D glassed and have a true 3D experience!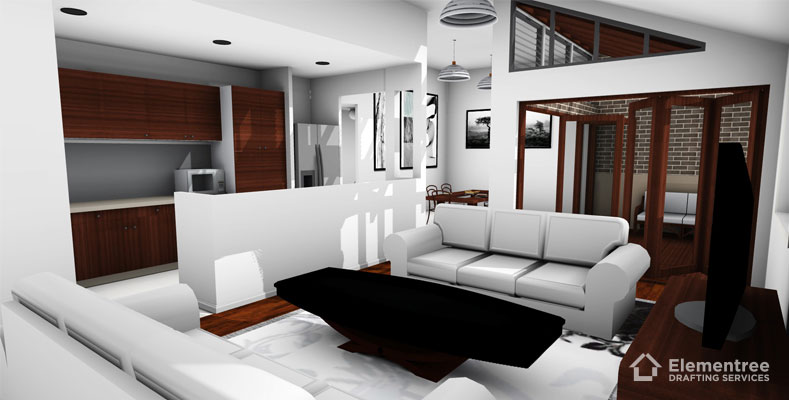 Our Video Presentations can be used as a sales tool to communicate design ideas to clients, committees, and the general public. These are mainly used by Developers and Marketing Departments for sale purposes and can be customised to suit your needs.