DESIGNING FOR TODAY
Driven by the latest computer modelling software we translate
your vision into a tangible design concept.


DRAFTING WITH PRECISION
Specialised drafting plans for all stages of development to enhance the
building and construction approval process


PRESENTATIONS WITH IMPACT
Virtual photos, panoramas, fly-through and tours to create stunning realistic
impression.


BRINGING YOUR VISION TO LIFE
Since 2006 the Elementree Drafting Team has delivered a reliable design and drafting
service.


YOUR AUSTRALIAN PARTNERS
We offer practical solutions for any scale project with a dedicated team including
in-house building and graphic designers.


WORKING WITH YOUR COMMUNITY
Elementree assists and advises local groups in developing projects for their communities
On time, on budget and on brief.
Call one of our experts now to talk about your project, we really listen! –
1300 566 873
Even if you haven't heard of us before, chances are you have seen our work.
Our plans have been built everywhere from Melbourne to Cairns since 2006.
We're an Australian based design and drafting studio providing diverse design solutions that get people building. Whether you require a Luxury Custom designed home for your family or have a sub-division with a looming due date, you can expect high production quality and excellent value.
Your project will be brought to life on time, on budget and on brief.
Call now to book in a meeting with one of our experts – 1300 566 873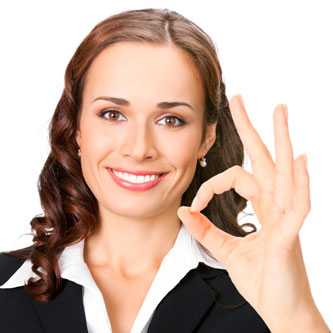 We love what we do.
Drop in to our Annangrove office for a chat and a coffee!
Who we work with:
Whoever you are and whatever line of business you're in, there are many times when you need a design or plan for approval of your project. Take a look at what Elementree can do for you and your organisation.
Homeowners:
There's so many buildings out there in the world that it takes something special to stand out. Custom design helps you do that – as long as it's done well. Need to stand out from the crowd and let the neighbourhood know who you really are? Work with a design studio that loves innovation and design as much as you do!
Homebuyers:
Re-designing an existing home can be a very complex job, as no two homes are built alike. It requires highly detailed measuring of the building and a complete understanding of how it was built. Whether it's a ground level alteration or an upper floor extension, our talented designers have the know-how to do get the best out of your home.
Builders – Residential:
When you need to provide consistently great results with tight turnarounds for your customers, your choice of contractors can make or break you. Consider the ways wider talent choices, more creative control, great value and of course, winning results can benefit your business. Our talented team can help free up your time.
Builders – Commercial:
Good marketing pays for itself when you are selling apartments off the plan. Using online video to showcase an apartment can actually increase its perceived value, so it's a very valuable selling tool. Plant your design into your customers mind with Virtual photos and video presentations. No idea where to start? We can provide affordable, yet highly effective marketing materials for your campaigns to help you reach the right people.
Land Developers:
You don't need to tell us how important time is to you. You may have fallen victim to less-than-perfect planning before. Never again! Compliment your team with our talented experts, people who have extensive hands on experience in multi residential developments, and even onsite experience!
Architects:
Whether it's simply drafting up your hand drawn design or a realistic virtual photos of your designs, you'll need someone with a good understanding of your needs. We provide quality customizable services to a range of Architects across the residential and commercial sectors, so you know you're in good hands.
Industrial & Manufacturers:
Need a one-stop shop for your products? We can provide CAD files in many formats for distribution to your customers through your website, through to accurate life-like brochure images for all your marketing needs. Your products will be more widely used when the details are easily accessible by architects and designers.
Not sure where to begin?
Our team can help you with your project from concept to completion. Call now on
1300 566 873