About Elementree
Elementree was established in 2006. Our aim is to provide builders, architects and designers with a reliable and modern design and drafting service that utilises new technology and provides a more extensive range of services than those traditionally offered. Using a range of the latest in CAD and graphic design software, the Elementree drafting team is able to produce technical drawings, realistic virtual photos, virtual tours and architectural models.
THE PEOPLE BEHIND ELEMENTREE DRAFTING SERVICES
The full time drafting team has over 40 years in combined experience over a variety of projects. They are up to date with the latest drafting techniques and technology, allowing them to provide the most practical solution for any scale project. The team also includes a full time builder and a full time graphic designer. All work is done here in Australia.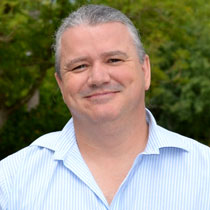 Chris Watson
Our Director Chris Watson is a licensed builder, a qualified & experienced draftsman, is trained in BASIX assessment, basic scaffolding, EPA site management and is a Greensmart Professional. He is experienced in supervising multiple residential constructions, contract management and council submissions and approvals. With a qualified builder in‐house, potential problems can be identified before they become an issue with council or on site, reducing the risk of inconvenient and costly delays.
"I took up an architectural project for which I did the design and produced hand drawn sketches but needed architectural drafting services as I did not have much time for drafting and also was not too proficient at computer aided drawing. I needed drawings for concept stage and then for DA/CC. Chris was my colleague at Clarendon before and I enjoyed working with him, the result was...Good quality documentation, professional work. Chris and I worked together before and were familiar with each other, the quality of each of our work and our ways of working. Clarity from both sides and sincerity of delivering from both sides too kept the process smoothly running. I would be most happy to direct clients to Elementree."
Dr. Shaila Divakarla (NSW Board of Architects Registration No. 9168)
"CSR Hebel is a dynamic business that is bringing innovation and new approaches to the market. To be able to deliver a broad range of services we are often challenged to fill a high skilled resource in a limited time frame, without consuming existing resources to do so. The opportunity presented itself with the creation of "animation" to illustrate the ease of the installation sequence of highly technical walling system. Elementree drafting Services was first identified by Hebel at a Trade Show "Grand Designs" in Sydney. The small and seeming dynamic group within Elementree had a high level of "We can do". Being located in Sydney's North West meant locating and meeting at their office was very convenient. Chris and his team made a positive impression with a broad range transferable skills that meant speedy delivery of key stages in our program. The result has been a positive, with options and workable solutions that have proven a broader offer to the market. Elementree has all the latest software and the skilled team to utilise these packages available. Small business dynamics with a high level of ownership and dedication has proven itself in our business relationships. As the landscape often morphs at concept stage, it is important we can rapidly change tack without losing momentum. Elementree Drafting Services are now seen as an extension to our business, with a rapid response time and flexible working contracts that allow for innovation and market leading technology to be delivered. It is testament to Elementree working with Hebel to now be seen as the first point of contact, should we require drafting, CAD, Revit or animation modelling for our business. CSR Building Products now works with Elementree across a broader business base incorporating CSR Gyprock and Cemintel."
Stewart Ross,

CSR HEBEL
"We needed a firm that could deal with refurbishment design for strata building ranging from villa complexes to high-rise buildings, after making a number of enquiries Elementree was recommend and we are very pleased with the level of expertise and professionalism of the company and its staff from the design team to the MD. We are now entering our fourth year of working with Elementree in meeting our client design needs....Brilliant, we could not be more pleased with the commitment from Elementree in meeting our clients needs and expectations, Elementree has a strong team commitment which reflex's on the professionalism of our own business. Elementree has a real commitment to service delivery and they work with our clients as if they are there own. Elementree delivers a level of service that most companies aspire to but rarely achieve. We only deal with Elementree as they have over many years proved that they are innovative, deliver on there costings and promised completion dates."
Chris Mo'ane - Senior Building Consultant / Mediator - Integrated Consultancy Group
"CSR Hebel have enjoyed a solid working relationship with Elementree Drafting Services having assisted across different sectors of our business and across CSR generally. They have proven time and time over their reliability through commitment to meet firm deadlines at short notice. Their versatility in producing a range of CAD design drawings (in various CAD software packages) for building systems, system componentry and specific construction details are always extremely accurate and produced on time and on budget. Their competent, efficient and structured process has reflected in their clear and concise documentation. Their current and extensive knowledge of the building process and building methods has been an advantage to our business particularly through their capability to anticipate and identify the appropriate details. All up Elementree Drafting Services have provided us with a superior drafting service for which we would highly recommend. Keep up the great work!"
SALIM DALLA – TECHNICAL MANAGER – CSR HEBEL